Book Swap and Reading zone
Calling all book lovers to our Book Swap and Reading zone.
If you have a book that you've have finished reading or not.
If you want to share a book that you liked a lot
When you've finished your shopping and need a minute
Do give our book swap and reading zone a visit.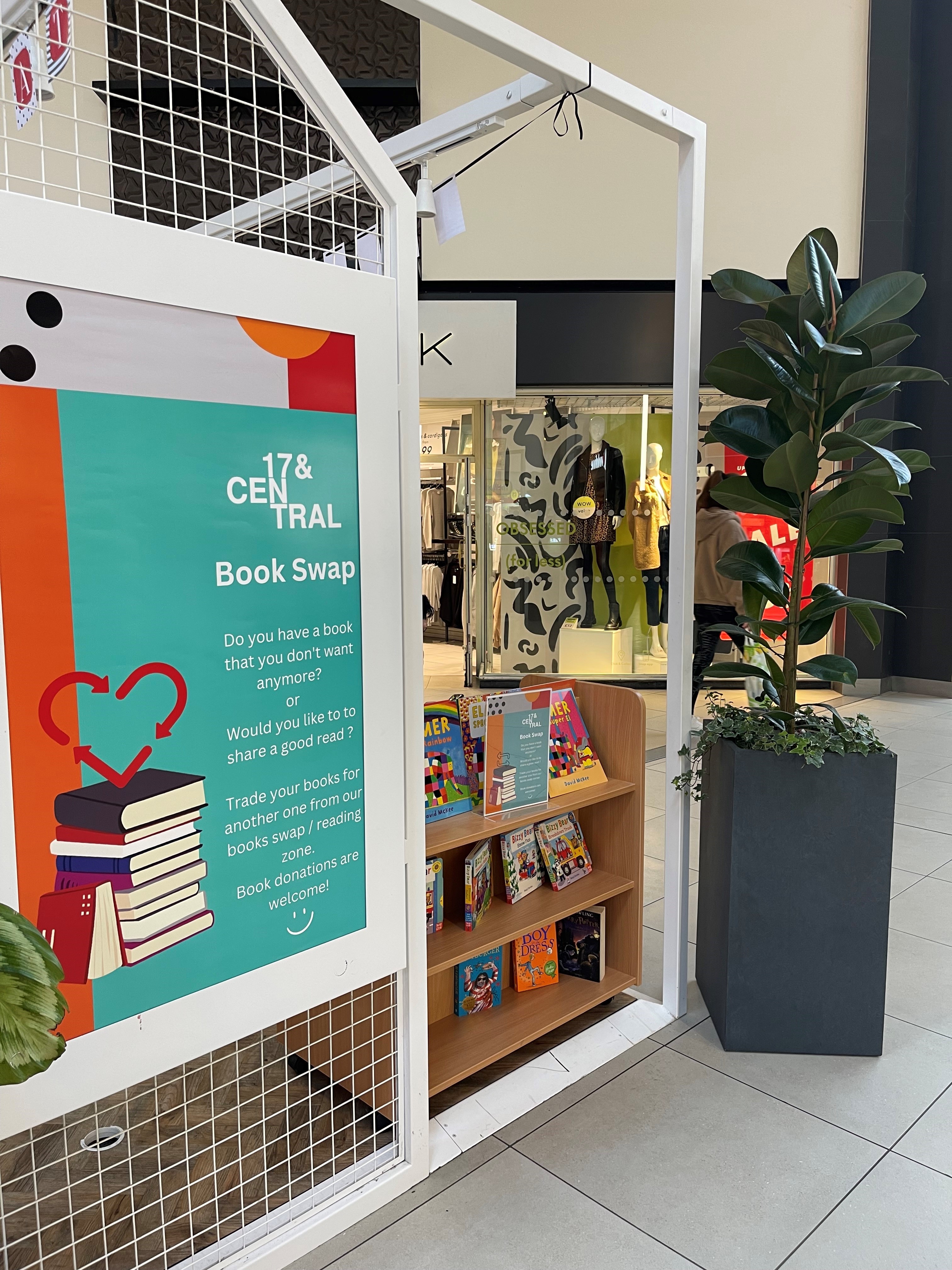 Discover pre-loved books that you can read at our reading zone and take away with you. Share you love for reading by leaving books that you have read or books that may not be for you but someone else might like. You can also donate books that you no longer need. People of all ages are welcome.
Location: 17 & Central Centre court area, near TK Maxx