BEAT THE BILLS THE SUSTAINABLE WAY
BEAT THE BILLS THE SUSTAINABLE WAY
Expensive times call for sustainable measures and here at 17 & Central we're on a mission to help guests cut costs and be kinder to the environment. In fact, this year's summer camp was all about sustainability as we encouraged our younger guests to grow their own vegetables, get creative with recycled crafting and take part in some fun eco garden games.
So many of our amazing retailers are doing their bit to save the planet and we thought it would be a great idea to highlight some of their fantastic initiatives and show you how you can get involved (and save money).
Cup recycling
Both Costa and Pret are recycling cardboard coffee cups. Take your used cup along to either store and a member of staff will recycle it for you. (P.S. They take any branded cup!)
Free water refills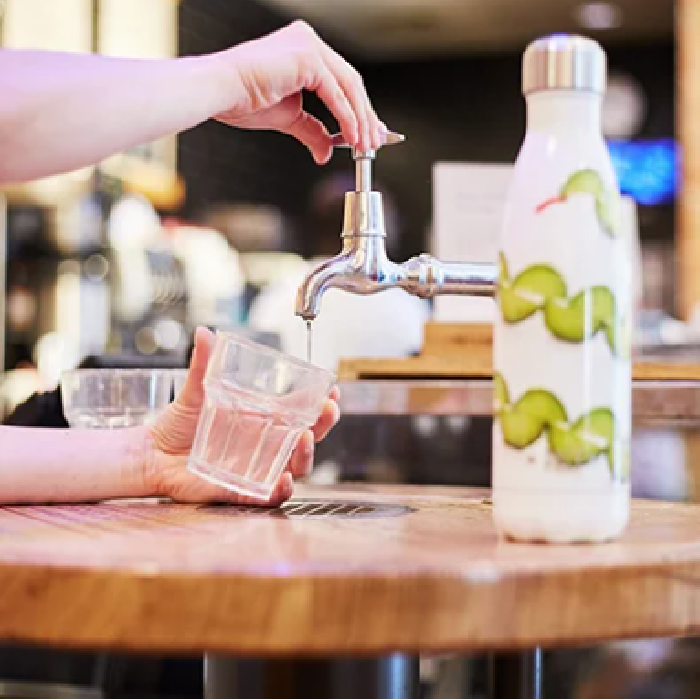 There's a handy refill station in Boots and Pret where you can get free water and save on plastic. All you need to do is bring along a reusable bottle!
Drink discounts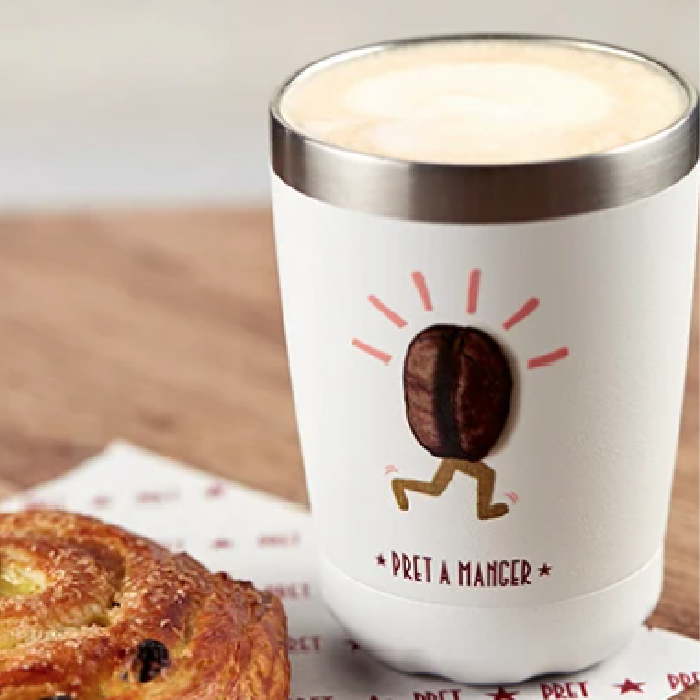 Bubble CiTea, Pret and Costa offer discounts on drinks purchased to customers with reusable cups. And they sell some gorgeous reusable cups too, so if you haven't invested in one yet, maybe now would be a good time.
Battery recycling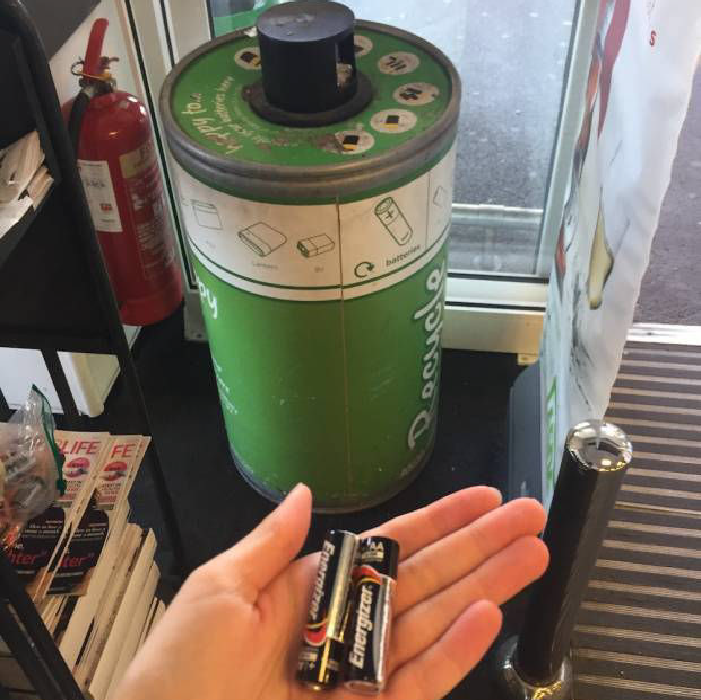 There's a battery recycling station in Asda. Take along your used batteries and hand them in when you're doing the weekly shop. The ultimate in multitasking!
Recycle your empties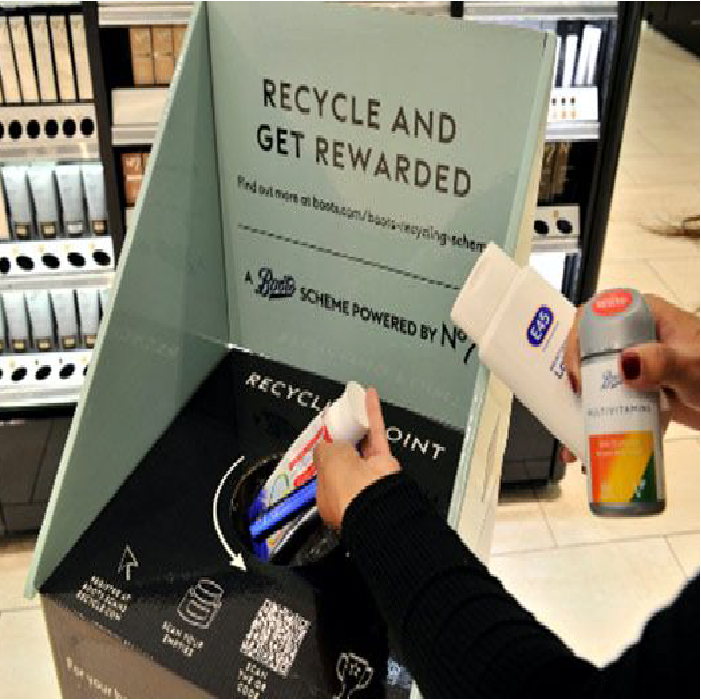 Boots has recycling stations for empty products that you may not be able to recycle at home. Fill up a bag, take them along and do your bit for the environment while you shop.
Fragrance discounts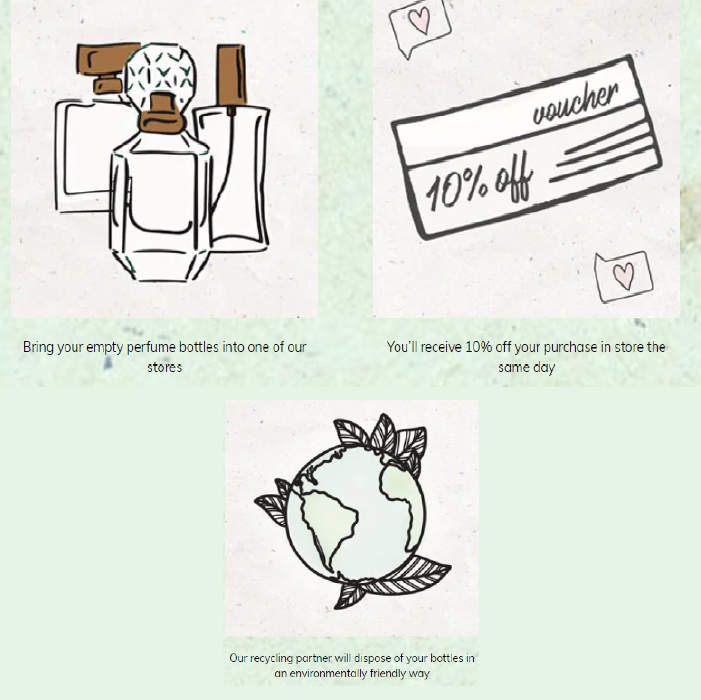 The Perfume Shop not only offer discounts on fragrances for customers who return their empties they also plant a tree for every perfume bottle returned.
Save on your upgrade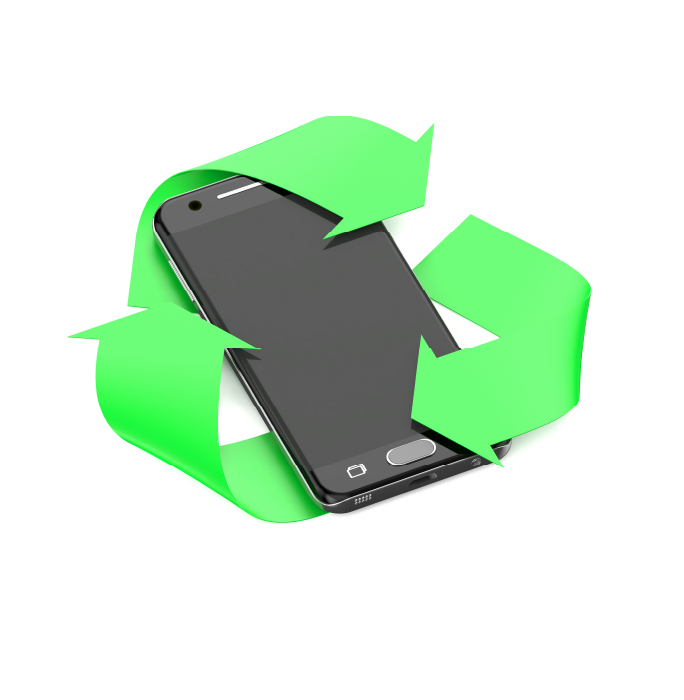 O2 customers who recycle their old handset in store will receive a discount on their next upgrade so do take your existing phone with you when you're swapping over.
Product refill station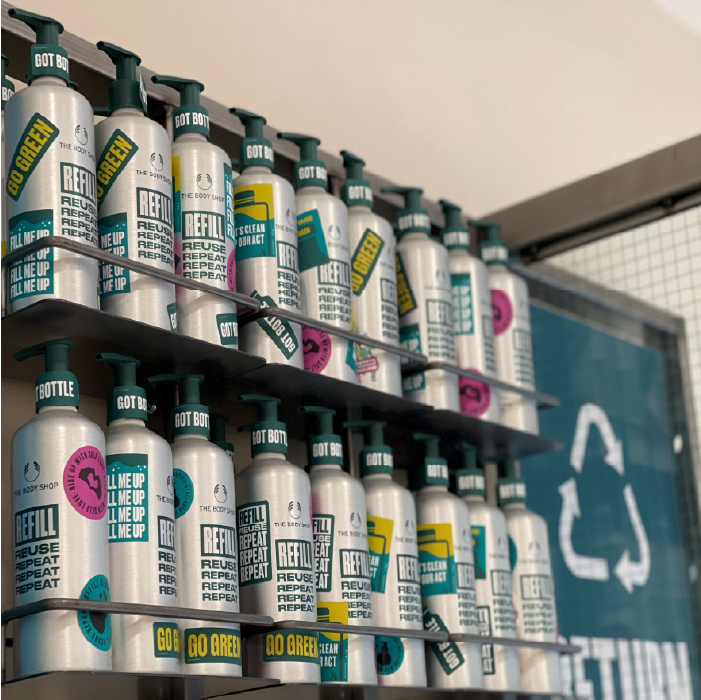 The Body Shop now has a refill station. Pick up an aluminium bottle, fill it up with one of your favourite products and then return for a refill when it's empty as a way of reducing your waste.
Save the bees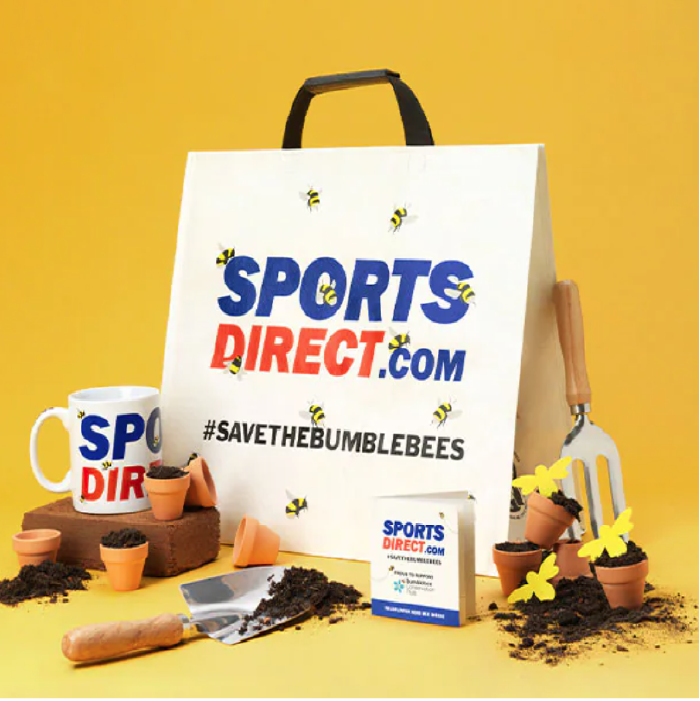 Sports Direct is on a mission to help the declining bumblebee population. Join them by buying a limited-edition bee mug or bee bag for life and you'll receive a free educational booklet containing three wildflower seed papers to pollinate your garden.
Give up Clothes for Good
TK Maxx's long-running Give up Clothes for Good campaign invites customers to donate their pre-loved, quality fashion and homeware in store. These will then be sold by Cancer Research UK to raise funds for research into children's and young people's cancers. It also helps reduce environmental impact by keeping clothes in use for longer.
Sell your electronics.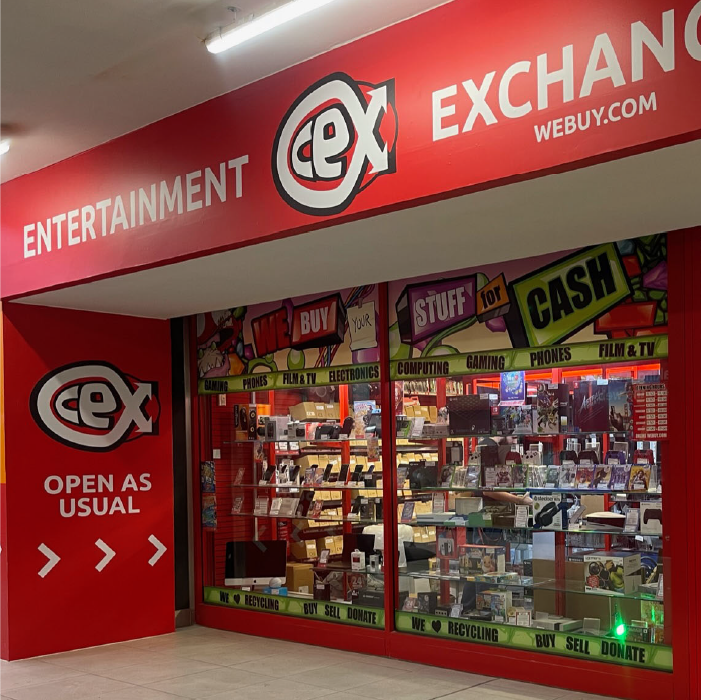 CeX buys old phones, games, tech and movies – saving them from landfill and earning you some much-needed cash.
Book Swap
And it's not just our retailers that our doing their bit, we have created a reading and book swap zone where you can take a break, pick up a book and enjoy a good a good read. Bring your pre-read books and swap it for a new read. Book donations are welcome 😊
If there are any initiatives that we've missed, do get in touch, and let us know and we'll add them to the list.
Reference and images courtesy:
https://www.costa.co.uk/sustainability/cups-and-packaging
https://www.pret.co.uk/en-GB/sustainability
https://www.asda.com/good-living/article/do-your-part-this-national-recycle-week
https://www.boots.com/shopping/boots-recycling-scheme
https://www.theperfumeshop.com/recycling-service
https://www.o2.co.uk/help/digital-services/o2-recycle#
https://www.thebodyshop.com/en-gb/about-us/brand-values/sustainability/refill-scheme/a/a00048