Parking
Sat Nav postcode: E17 7LT. Height Restriction: 1.93m / 6ft 4in
CAR PARK OPENING TIMES
| | |
| --- | --- |
| Monday | 24 hours |
| Tuesday | 24 hours |
| Wednesday | 24 hours |
| Thursday | 24 hours |
| Friday | 24 hours |
| Saturday | 24 hours |
| Sunday | 24 hours |
Tariffs
| | |
| --- | --- |
| 0 - 2 Hours | £2.50 |
| 2 - 4 hours | £4.50 |
| 4 - 8 hours | £6.00 |
| 8 - 12 hours | £10.00 |
| 12 - 24 hours | £15.00 |
New ways to pay for parking
Parking at the 17&Central Shopping Centre is now managed by our new parking partner, YourParkingSpace.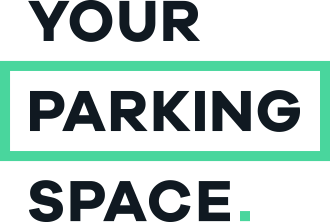 PAY ON EXIT
17&Central Shopping Centre visitors will no longer need a token to enter/exit the car park. The car park will be operated by a barrierless Automatic Number Plate Recognition (ANPR) system. Simply drive in and park, and when you're finished with your visit, pay for your parking session via one of the available payment methods.  
Important: You must know your vehicle registration to pay for parking.
Payment Kiosk
All kiosks are in the same location, found within the shopping centre and car park. When you are ready to leave, enter your registration number at one of our payment kiosks and follow the prompts to make payment and request a receipt (if you'd like one). 
Please note: cash payments are coin-only and no change is given (correct change must be used). 
Pay By Mobile: YourParkingSpace app
Download the YourParkingSpace app to pay using the 17&Central's location ID 11274. Once you have the app and you're ready to leave, simply enter 17&Central's location ID 11274. Follow the steps to make your digital payment and be on your way. 
Pay By Mobile: Call to pay
Call 0330 333 8434 and use your mobile keypad to enter the 17&Central's location ID 11274, select your parking duration and complete your payment. 
Express Payment (App-free payment)
When you're ready to leave 17&Central Shopping Centre, use your smartphone to scan any of the QR codes found on parking signage throughout the car park and centre or pay when you leave here. This code will link you to YourParkingSpace's web checkout allowing you to make your parking payment in under 20 seconds.
AutoPay
Save time on parking payments at 17&Central with automatic billing by YourParkingSpace. Activate AutoPay and simply drive in and out of the car park, automatically paying for the duration of your parking. 
Register your vehicle for AutoPay here. The barrierless ANPR system will detect your vehicle on entry and exit, and payment will be made automatically when you exit the car park.
Cyclists
Cycle racks are located in the Town Square and adjacent to the Selborne Road and High Street entrance's.
Due to safety reasons cycles are not permitted inside the centre so please utilise these facilities.
Other Information
Car Park operates 24 hours per day 
The Safer Parking Scheme is a national standard for UK car parks that have low crime and measures in place to ensure the safety of people and vehicles.